Dry Eye Treatment Services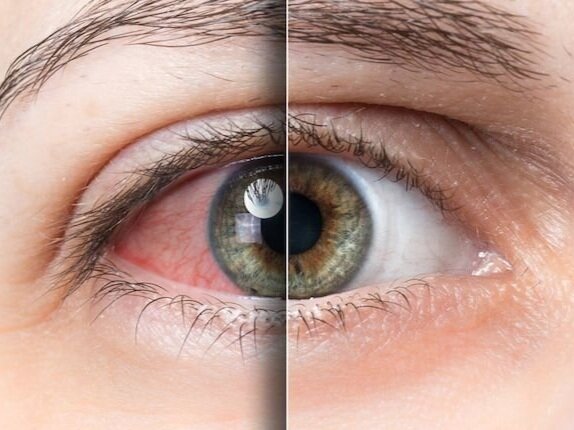 Dry eye is a very common condition with symptoms ranging from mild to severe.

Dr. Copeland wants to make sure your eyes are feeling and seeing their best with dry eye treatment services.
Contact us to schedule a dry eye evaluation!
Dry eye is caused by an inadequate tear layer.  Your tear layer sits on the surface of your eye.  It keeps your eye moist, provides protect and nutrients, and allows you to see clearly.  Not making enough tears, tear evaporation, or poor-quality tears can result in an insufficient tear layer. 
WHAT ARE SYMPTOMS OF EYE DRYNESS?
Symptoms include blurry or fluctuating vision, difficulty wearing contact lenses, eyes that water, are red, feel gritty or sandy, burn or sting, and/or have an overall feeling of discomfort or irritation.  A person with dry eye can experience one, some, or all these symptoms.  Dryness does not always affect both eyes equally; one eye may be worse than the other.
WHAT ARE RISK FACTORS FOR DRY EYE?
There are many different conditions, both biologic and environmental, that cause dry eye.  Increased age and being a woman make you more likely to experience dryness.  Certain medical conditions like diabetes and autoimmune diseases also cause dry eye.  Environmental factors like dry winter air, ceiling fans, and computer use can also lead to dryness.
There are many ways to control dryness through both lifestyle changes and medical interventions. Although worse in some situations, dry eye is a chronic condition that needs constant management for your eyes to feel comfortable and see clearly. Dr. Copeland works with each patient to create a customize plan that ensures the patient's eyes are feeling and seeing their best.
If you have MGD, we can discuss our new, exciting thermal dry eye treatment system – TearCare®. You can learn more about TearCare® by clicking the button below.
Could dry eye treatment benefit you? Contact us!
If you have any questions, or would like more information about dry eye treatment, do not hesitate to contact your optometrist by filling out and submitting the contact form below. A member of our staff will get back with you as soon as possible. If you have an immediate need, please call us at (269) 870-7334 during normal business hours. We look forward to speaking with you and helping you with all of your eye care needs.