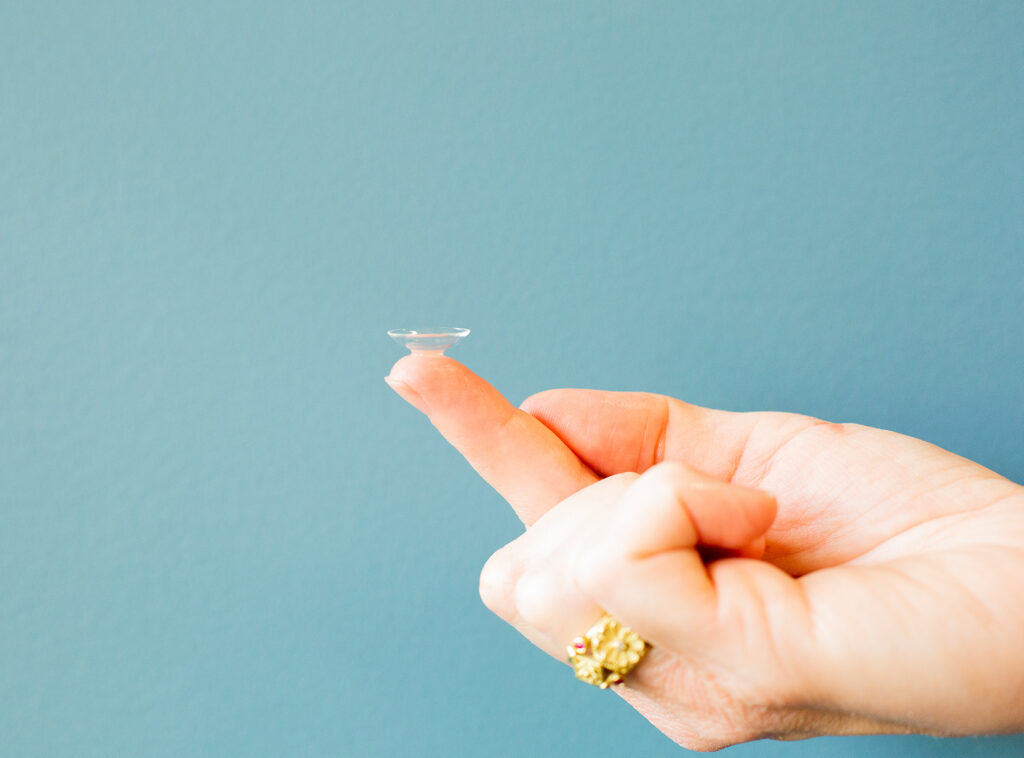 Not everyone can wear a standard soft disposable lens.We're here to help those who require a specialty contact lens.
CONDITIONS THAT MAY REQUIRE OR BENEFIT FROM A SPECIALTY CONTACT LENS
There are many reasons that a person may require specialty contact lenses. Conditions can start at birth or develop during adulthood. These include, but are not limited to: keratoconus, aphakia, aniridia, post-surgical cornea, progressive myopia, and dry eye.
TYPES OF SPECIALTY CONTACT LENSES
Dr. Copeland fits patients with specialty contact lenses to improve their vision and/or ocular health when standard correct from glasses or soft disposable contact lenses does not work. These specialty lens designs include, but are not limited to: rigid gas permeable lenses, hybrid lenses, scleral lenses, and orthokeratology (ortho-K)/corneal refractive therapy (CRT)lenses.
HAVE A CONDITION THAT REQUIRES SPECIALTY CONTACT LENSES?
Contact Innovative Eye Care to schedule an exam to discuss all of your options with Dr. Copeland.