ABOUT OUR OPTOMETRY PRACTICE
Innovative Eye Care is an independently owned optometry practice in Kalamazoo, MI. Our staff prides itself on providing personal eye care with compassion.

At Innovative Eye Care, it is our mission to provide personal high-quality
primary and specialty eye care to adults and children in a comfortable setting.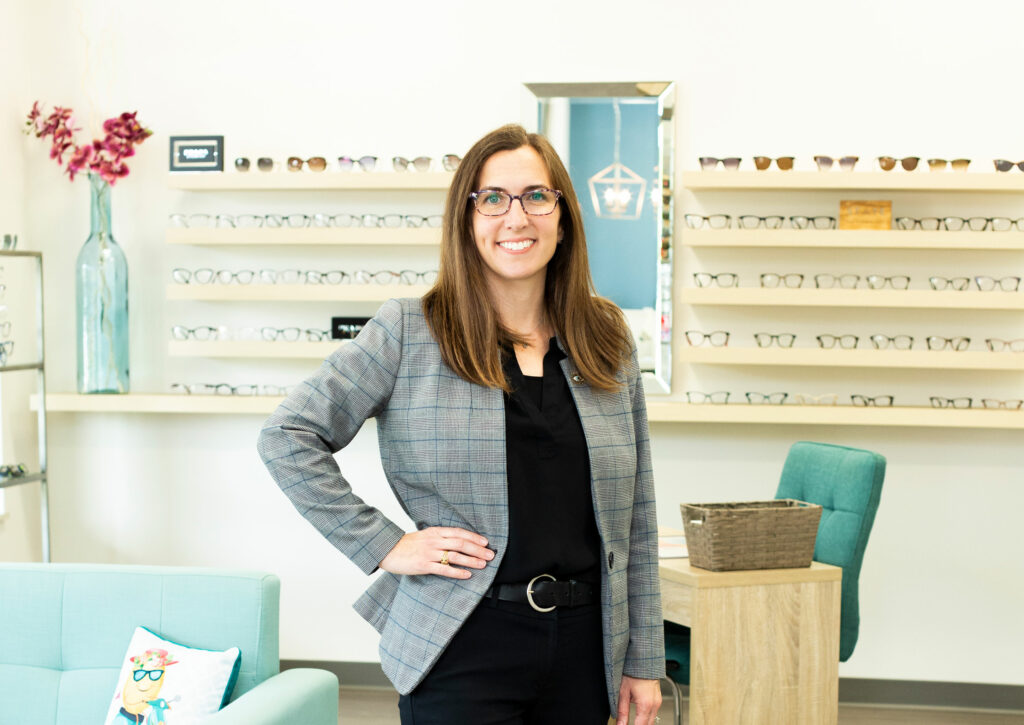 Alexandra Copeland, OD, FAAO
Dr. Copeland completed her Bachelors of Science in Biology at Boston College graduating cum laude. She received her Doctor of Optometry (OD) from the Illinois College of Optometry graduating magna cum laude. Dr. Copeland completed a low vision rehabilitation residency at Salus University in Philadelphia and received her fellowship (FAAO) from the American Academy of Optometry.  She is an active member of the American Academy of Optometry, American Optometric Association, Michigan Optometric Association, and board member of the Southwest Michigan Optometric Society.
Dr. Copeland has experience working in hospital, teaching, and private office environments, though her true passion lies in private practice. This setting allows her to get to know her patients personally and meet their individual eye care needs. She provides comprehensive eye care to adults and kids which includes prescribing glasses and contacts and monitoring conditions such as dry eye and diabetes.  Dr. Copeland also provides low vision rehabilitation services to patients with permanent vision loss and is qualified to fit a bioptic telescope for driving.  Dr. Copeland enjoys engaging and volunteering in the community. She is a member of the Junior League of Kalamazoo and board member of the Texas Township DDA and has participated in several local and international optometric service trips. 
Dr. Copeland lives in Kalamazoo with her husband and daughter.  When not seeing patients, she enjoys spending time with her family, downhill skiing and reading.
Office Manager and Optician
Monica is a Kalamazoo native. She attended Loy Norrix High School and earned her Cosmetology Degree at Empire Beauty School. She is fluent in English and Spanish.
When you call the office Monica will likely be the first friendly voice you encounter. She is happy to answer any patient questions or concerns. Monica oversees the day to day office operations as well as assisting patients in our optical. Innovative Eye Care's private practice setting gives Monica time to connect with our patients and build relationships. She uses her background in cosmetology to help patients find the perfect frame that complements both their features and personality. Monica also spends timing reviewing lens options and helps patient's understand the best lens technology for their eyesight needs.
Monica lives in Kalamazoo who her family. When not at work, she is a full time mom of 3 girls. Monica loves spending time with her family and cooking.
There are many symptoms of dry eye such as eye redness and irritation. Dr. Copeland works with each patient to develop a personal dry eye relief plan. To better serve our patients, we are excited to offer TearCare®, a new, highly effective MGD / dry eye disease treatment system.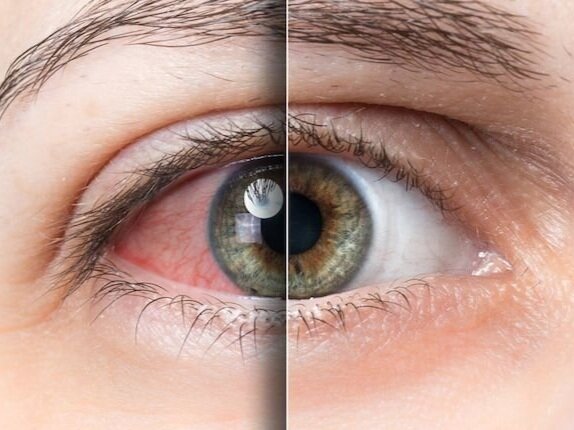 A comprehensive eye exam is essential for good vision and ocular health. Dr. Copeland provides pediatric eye exams, comprehensive eye exams, diabetic eye exams, and more.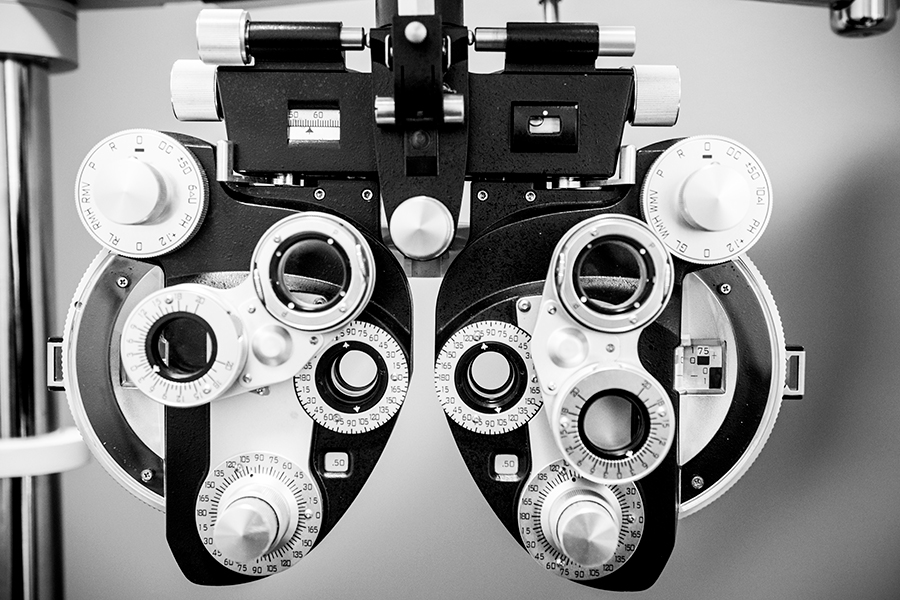 Low vision can cause problems with reading and everyday tasks. Dr. Copeland provides low vision services to address patient issues like these and others.
Myopia Management
(Nearsighted)
Myopia is on the rise in children. Dr. Copeland provides custom myopia management to slow myopia progression in pediatric patients.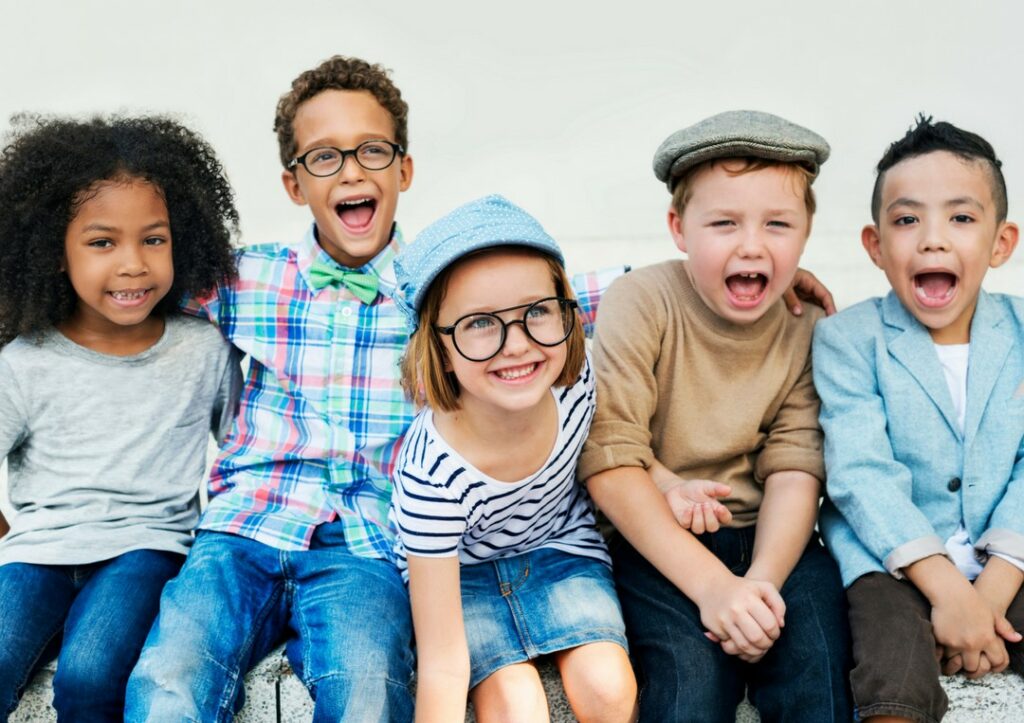 If you have trouble with standard soft disposable contacts, Dr. Copeland can find your perfect fit with specialty contact lenses.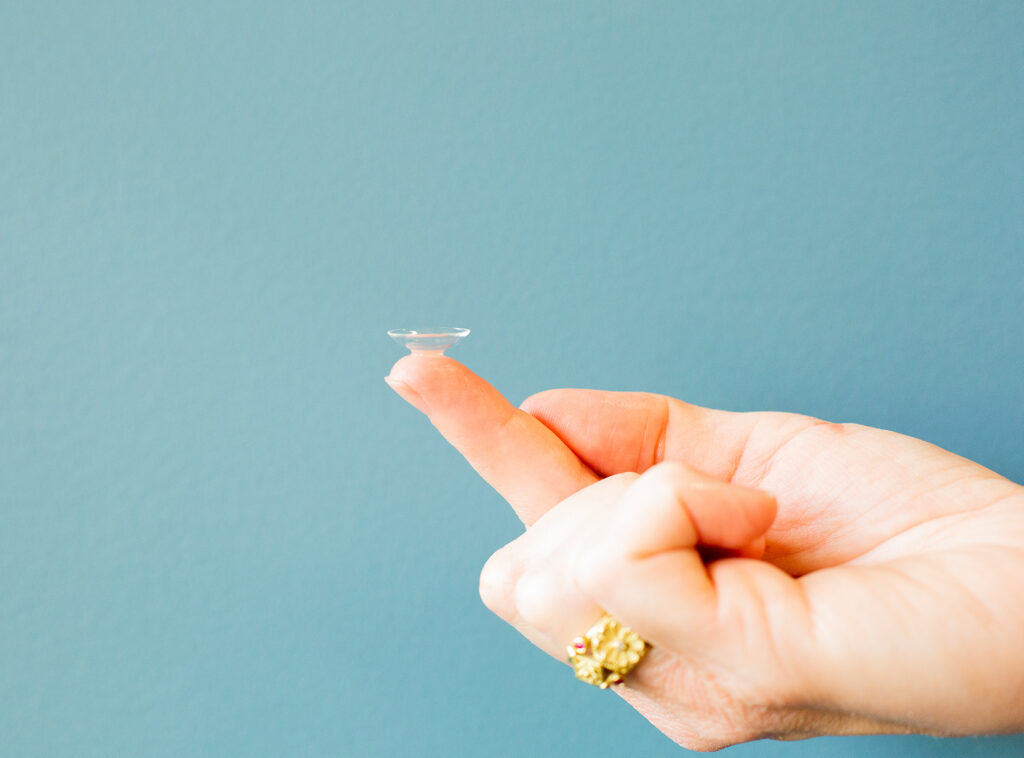 Some of our other optometry services include:
Cataract Evaluation and Management

Emergency Eye Care

Eyewear Styling

Keratoconus Contact Lens Fitting

LASIK Consultation

Ocular Imaging

Vision Source is North America's premier network of private practice optometrists.  Vision Source optometrists focus on delivering the highest quality and most innovative eye care and eyewear.  Innovative Eye Care remains entirely independent and is able to offer the services and products we believe are best for each patient.  We are proud to be an active member of the nation's largest network of private practice optometrists.